Gopass
Resort Tatranská Lomnica - ski resort
Tatra-adventure
How about a mountain cart or a scooter ride?
Discover original Tatra-style fun with Tatry Motion.
Treat yourself to an adrenalin experience on a 3km- long track between the Štart station and Tatranská Lomnica.
A cableway trip high to the sky
Visit the popular destination of Skalnaté Pleso or get even higher.
Take a cable car to the altitude of 2,634 metres to Mt Lomnický štít or enjoy the atmosphere of Lomnické sedlo (saddle) and take a walk along the so called "roof of the Tatras".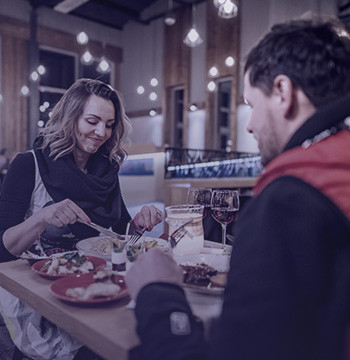 Gastronomy below Mt Lomnický štít
Treat yourself to unique flavours and adventures.
Enjoy the modern cuisine of the Tatras in the Humno Tatry restaurant and an unforgettable programme during the Dinner under the Stars and the Tatra Dinner of Emotions.
Experiences and events in the resort Tatranská Lomnica
Don´t you know what to do during your holiday? Choose from our attractive events – romance, wild parties, anything you want :)