Big ski pass
advance sale!
Ski passes are like flight tickets. The sooner you buy, the better is the price.

Start the season at the best price!
Like in the previous years, ski passes will be sold through GOPASS like flight tickets in the 2021/2022 winter season too. The dynamic pricing enabled skiers to buy ski passes at considerably lower prices in advance when compared to last-minute shopping. It's only up to you which ski pass price you "catch" for yourself.
What influences the ski pass prices?
Date of purchase
Ski passes are cheaper when you buy them in advance.
Date of resort visit
The prices grow faster on school and bank holidays.
Resort capacity
If more skiers are expected, ski passes cost more temporarily.
Get yourself your special offer ski pass now
No matter which resort of ours you choose to ski at. Remember that Gopass offers ski passes at the best prices in advance.
Choose the resort and buy now
Why is it better to buy ski passes on Gopass in advance?
Better prices
Skiing at the lowest prices all ski season long.
No stress, no waiting
Ski passes can be purchased online at home.
Planning in advance
Do you know the date of your holiday? Great! Now you can buy ski passes at the best prices in advance.
Cancellation
Has something unexpected ruined your plans? Cancel your ski passes at a symbolic fee, have the price added to your credit in your Gopass account and plan your skiing for another time.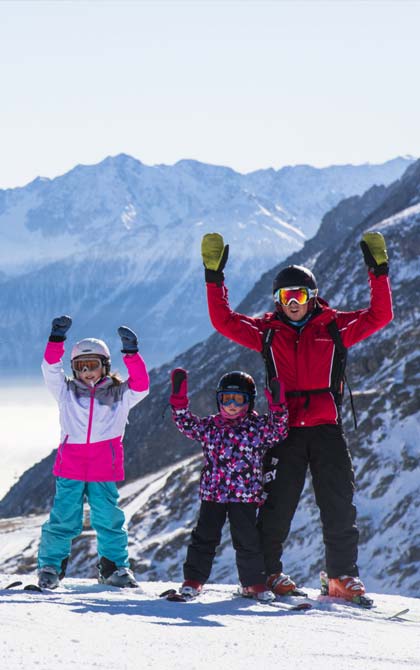 Where can I count on dynamic ski pass prices?
When can you finally carve your first turns of the season?
The ski season opening dates can change based on the snow and weather conditions in individual resorts. More details about the ski pass sale in other resorts are coming soon.
Frequently asked questions
We plan to open the 2021/2022 ski season in early December. However, this will depend on the snow conditions. Follow the website and social media of your favourite ski resort to read all updates. The ski resorts should be opened as follows: 3.12. Jasná (SK), 4.12. Štrbské Pleso (SK), 10.12. Špindlerův Mlýn (CZ), 11.12. Tatranská Lomnica (SK), Muttereralm Innsbruck (AT), Ankogel (AT), Ještěd (CZ), 17.12. Szczyrk (PL). Mölltaler Gletscher in Carinthia has been available for skiing from mid October.
Ski resorts can be opened only based on fixed rules that are defined by national authorities in order to keep ski resorts opened but to guarantee safe adventures to skiers at the same time.
Nobody wishes this to happen. We hope that all used precautions and restrictions will help stabilise the situation and popular tourist and ski resorts can be opened based on announced rules. But if mountain resorts were closed due to pandemic precautions during the 2021/22 winter season anyway or if they were opened only for a part of the season, our clients will be compensated.
The measures in mountain resorts are based on regulations that are effective in individual countries. For more information, please click below:
Slovakia
Czech Republic
Poland
Austria
As the operator of our mountain resorts, we will use all necessary precautions to guarantee safe moments to our clients. FFP2 face masks are mandatory inside cable cars (SK, AT) – neck warmers or scarves are not enough to cover the nose and the mouth. Safe distances are kept, disinfection is performed. Based on the currently valid rules in individual countries, vaccination certificates, COVID-19 recovery certificates or negative (AG, RT-PCR) tests will be checked in the resorts or when ski passes are sold. If ordered, the capacity will be reduced as well.
Individual anti-Covid precautions and modes (vaccinated-recovered-tested, fully vaccinated, COVID-recovered) will be checked based on national rules in individual resorts – when selling ski passes online in advance, when selling ski passes in individual resorts or at resort entrance points if required.
Ski schools will be opened while respecting all currently valid precautions and measures. Après-ski refreshment will be offered while respecting strict hygiene standards, social events will be limited based on current measures. For more information, please see the website of your favourite ski resort.
All TMR ski resorts are prepared for the winter and ready to launch their snow making systems as soon as possible. We plan to open the ski season in the first weeks of December, like we always do. It depends on weather if we open a few days sooner or later. However, the pandemic can influence the way how our resorts will work – if restaurants, information centres, interiors can be opened. We will respect all currently valid regulations and precautions consistently.
If you buy a ski pass in the advance sale and cannot ski on the given day due to Covid restrictions (closed resort), you can cancel your ski pass and get the price added to your credit in your Gopass account without any surcharge. The credit can be used to buy other services through the Gopass e-shop.
National authorities have decided based on which mode ski resorts can work in individual countries. That is why we definitely suggest informing yourself about all precautions in the selected country/resort before buying ski passes. If you choose a ski resort with the VTR (vaccinated, tested, recovered) mode, you can use it if you show your negative test or COVID-19 recovery certificate. For the updates regarding opening modes, please see the websites of our resorts.
Ski resorts work like towns or villages. If there is an infected client or employee in any facility, standard procedures are used – from facility disinfection to contact tracing under the supervision of authorised professional organisations. We will do our best to minimise the risks with our own precautions and to guarantee safe skiing adventures to our clients.
If you buy a ski pass and cannot ski due to Covid on the given day (closed resort), every client will get their money back or you can have the unused ski pass added to the credit in your Gopass account. The credit can be used to buy services in the Gopass e-shop later. As for Smart Season Passes, we will proceed based on the GTC.
TOP resorts in USA or in Switzerland use a similar system. Flexible prices help regulate the resort occupancy and spread clients more regularly all over the season. The prices are calculated by the programme based on the number of sold ski passes and the number of clients on individual days. It is the same system that airlines, hotels or event organisers use to sell their products.

Fixed ski pass prices were replaced by flexible prices in Jasná and the High Tatras and later also in Špindlerův Mlýn (CZE), Szczyrk (PL), Muttereralm Innsbruck. Early booking of ski passes will be rewarded with lower prices in all of these resorts. Current prices for individual days are displayed on resort websites.
Haven't you found your answer?