Gopass
Resort JEŠTĚD – MOUNTAINS AROUND THE CORNER
Skalka chairlift
Come see the best views of Liberec and the surrounding nature. Preserve your energy with the 4-seater Skalka chairlift.
Stay active
Outdoor fun is the best, and we have a lot to offer: a bike park, off-road scooters, bikes and trikes.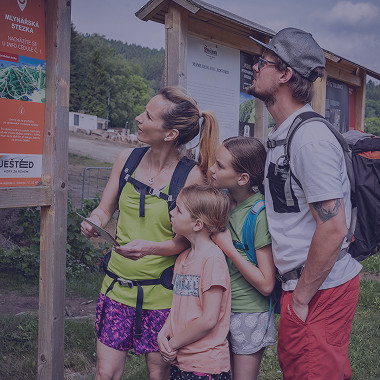 Take it easy
Relax and enjoy the views and nature. Discover our educational trails and tourist trails.
Great hotel prices with Gopass.