Gopass
Resort Tatranská Lomnica - ski resort
Experiential dining
Discover upgraded traditional recipes or try delicious seasonal hits.
Recharge your batteries in the Humno Tatry Restaurant after skiing and feast your eyes on Mt Lomnický štít.
Snow adventures
Ski on sunlit slopes and surmount the steepest piste of Lomnické sedlo.
Or enjoy family skiing on less difficult pistes.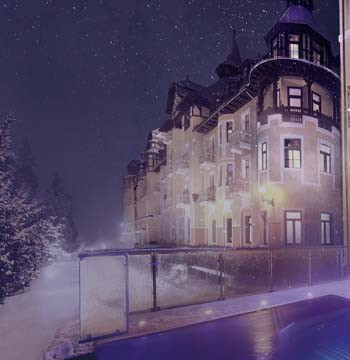 Grandhotel**** Tatranská Lomnica
Stay at the foot of Mt Lomnický štít at a beautiful Art Nouveau hotel and go back in time to the fairytale era of the Tatras.
Grandhotel Praha offers 108 rooms and 15 suites in Tatranská Lomnica.
Experiences and events in the resort Tatranská Lomnica
Don´t you know what to do during your holiday? Choose from our attractive events – romance, wild parties, anything you want :)
Gopass resorts
Gopass are 5 countries, 27 resorts, 18 hotels and endless unforgettable experiences!