Begin your ski season sooner than others – on the Mölltal glacier in Carinthia already on
14th October 2021
-55%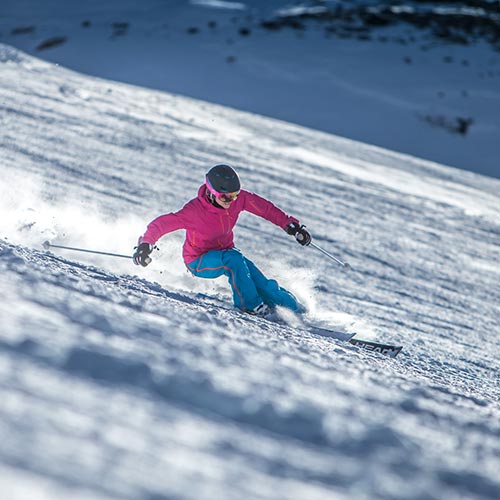 1-day Mölltaler Gletscher ski passes only at 22 €
Save 27 €
Are you tired of waiting for the first snow? Would you like to put on your ski boots and hear the well-known clicking sound of your bindings? Do you want to feel the adrenalin when carving your turns? Then call your skiing pals and enjoy the Mölltal glacier at great opening prices. Instead of 49€, pay only 22€ for a 1-day ski pass.
The number of ski passes is limited
The total number of special offer ski passes is limited. Don't hesitate and get yourself one now.
The special offer price is valid until 31.10.2021
Use special offer prices and ski while your neighbour is still cutting their grass.
The same price for all age groups
Take your friends, family or acquaintances with you. These great prices apply to everybody.
The Mölltaler Gletscher resort offers a wide spectrum of skiing pleasure – for corduroy enthusiasts, freeride fans as well as lovers of peace and relaxation in the mountains. Find the best ski pass prices on Gopass.
Where exactly is the Mölltal glacier located?
Prague ➞ Mölltaler Gletscher (6.5 hod)
Bratislava ➞ Mölltaler Gletscher (6 hod)
What kind of skier are you?